C64 cracktro remakes made in JavaScript
You can do a lot of cool stuff in the browser with the canvas element and some JavaScript. I recreated some iconic C64 cracktros as an exercise, using a library called
CODEF
Please note: while the C64 specs don't change anymore, browsers do - a lot. Chrome is recommended for best results.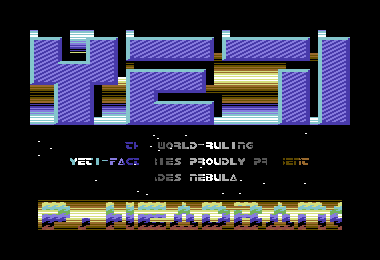 Yeti Factories Cracktro (1987)
Rasterbars, color cycling effects, a starfield, a big scroller and a tune from Forbidden Forest: the Yeti Factories cracktro is a powerful demonstration of the 64's capabilities.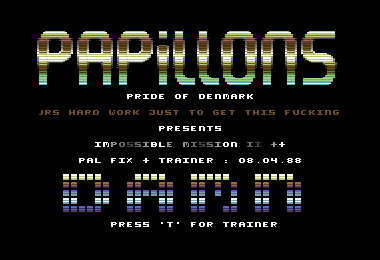 Papillons Cracktro (1988)
This cracktro left me speechless when I first saw it. It makes you think the Commodore 64 has far more than 16 colors. Add the masterful music and you have a piece of art that still impresses me today.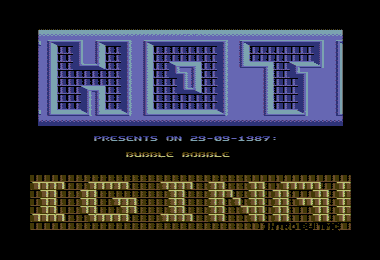 Hotline Cracktro (1987)
What an epic cracktro by Hotline! With big moving logo and scroller, parallax effects and a hypnotic sound effect this one was quite tricky to convert.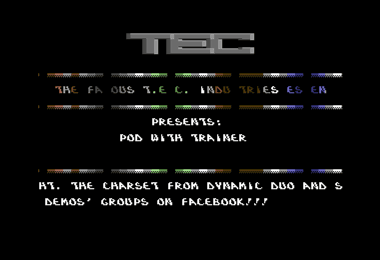 T.E.C. Industries Cracktro (1987)
A very quick conversion of a simple cracktro that I mostly did because of the cool music.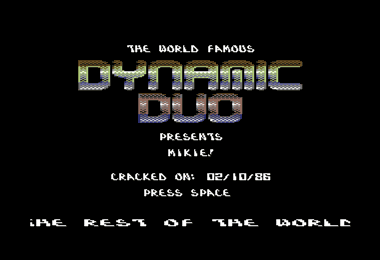 Dynamic Duo Cracktro (1986)
Even after 30 years I remember how I adored the color cycling effect in the logo and I needed to do a remake to fully understand it. However, this intro with the colored logo usually had no music.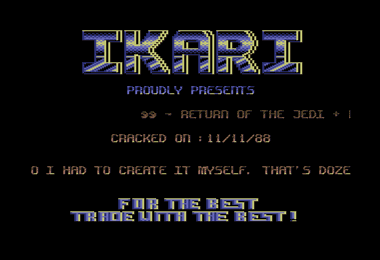 Ikari Cracktro (1988)
A simple but great package from IKARI with a cool logo, nice color scrollers and an uplifting tune.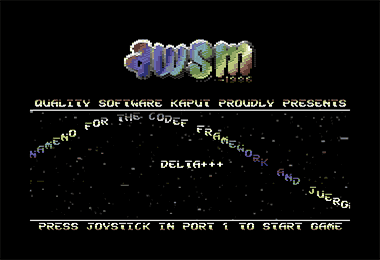 awsm (fake) Cracktro (2014)
My first attempt at writing my own fake cracktro. I like the scroller, but the starfield isn't looking as it should on a Commodore 64.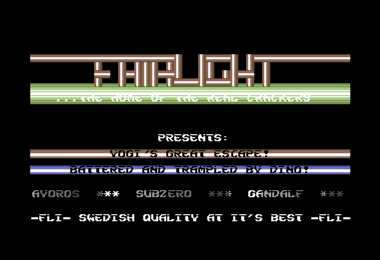 Fairlight Cracktro (1987)
Another legendary intro. Technically not too impressive, but very fitting with this masterful SID tune.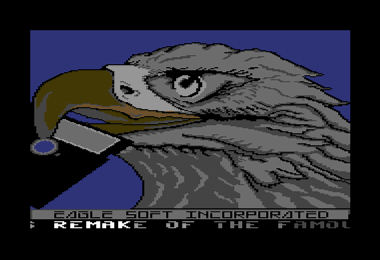 Eaglesoft Cracktro (1987)
Probably the most iconic cracktro of the Commodore 64. Countless great productions coming from the US started with the eagle. Logically, this had to be my first JS conversion.