Schaltkreis C64 Cracktro
Tue Feb 21 2017
Schaltkreis – another small release for the C64. Mostly PETSCII with some Sprites and rasters.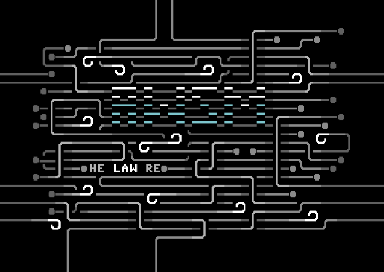 This design came to my mind when I listened to the incredible C64 songs of Eddie Svärd. Most of his songs are just totally different from what you are used to and show incredible talent.
The upper and lower borders are opened and filled with sprites for the vertical lines. The horizontal lines in the left and right border are rasters (changing the background color with exact timing).
The text was taken from some online poetry website and unfortunately I don't have the source anymore. So, if you are the author of it: I liked it a lot.